Well it was a weekend chock full of celebrations, good laughs, old friends and sunshine.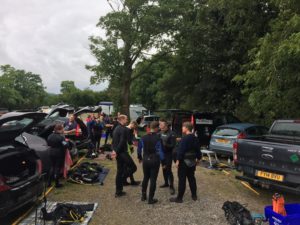 So……..congratulations to Dane, Luke, Karl, James & Kel on becoming PADI Open Water divers, to Tom, Claire, Stephen, Louise, Stuart & Geoff on becoming PADI Advanced Open Water divers & Sam on gaining a PPB speciality.
Oh oh!! & Oh celebrations abound, Happy 50th Darren! It was just great to see Dave, Tom, Hayley, Mick, Darren, Sarah, Lulu, Rachel, Chrissy, Petra, Markus, Sam, Dan, Martin, Mark, Tracey, Simon, Kelly, Alex, Ben & Jason having fun swim arounds & a great social. Thank you Mr & Mrs Hanby & Riddock for being fantastic surface support & making the magic happen were our dive team of Seasick, Helen, Alice, Chris W & Ian assisted by Karl, Sam, Chris D & Margaret. Lovely to see the family Griffin & Mrs W joining us also.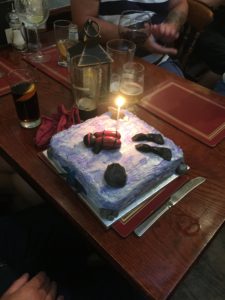 Thank you to Ann, Neil & the team The King's Arms Hotel Burton in Kendal – LA6 1LR for making the trip extra special and awesome to see Ron, Nic, Heather & Bob! It's been too long!!!! Roll on August!
Ok no pool on Sunday as we are back at Capers, there is pool Wed evening 19:30 – 21:30 if you want to cool down or just come and join us at Capers at the weekend. Have a great week everyone Hotch & Vic.