Congratulations you have now taken the first step into an amazing world that will captivate and excite you.
We will guide you through all of the elements of the course and ensure that you are completely happy, have achieved mastery of all of the knowledge, skills and etiquette that you need to be a certified PADI Scuba Diver with Stellar Divers, of course not forgetting, we will ensure that you have fun along the journey.
We are excited and looking forward to sharing our knowledge, love of scuba diving and showing you what the oceans have to offer you.
This page is full of information to answer any questions that you may have about what to expect while you are doing your course. Please read through, enjoy and if you have any questions at all the Dive Team will be more than happy to answer. Use the contact button at the bottom of the page to raise a question or just give us a call at our Lincoln office.
So What Next?
If you are one of our LSST Priory Students please click here otherwise please read on.
The Induction: This is a very unique experience that we are proud to offer you. We will invite you to come along to the Hub where our full time PADI Course Director will meet you & give you a comprehensive overview of what you can expect from your PADI Scuba Diver Course, Stellar Divers & answer any questions that you may have. You will also be introduced to the Scuba kit you will be using & have a practical hands on session so you become familiar with the equipment you will be using. It is also an opportunity for us to complete the necessary course paperwork and introduce you to the PADI ePortal.
The Contact Consent Form: In order for us to have all of your details and sizes for certification purposes & for kit allocation we ask you to complete our Contact Consent eForm. Your data is held electronically and in line with our data protection policy. If you haven't already done so please click here and send us your details.
The Course Deposit: This is normally done at the induction however you may have completed this stage before you visit. The course deposit is £75 (Normally paid via BACS @ HSBC Stellar Divers Limited, Sort Code 40-28-20 account Number 23801497. Once we have your details and deposit you are good to go.
The PADI registration & eLearning: We will issue you your PADI Activation Code for the eLearning. You will need to keep an eye out for an email from PADI Support (these sometimes end up in junk mail so check there too) it will have a "Get Started" link in the email. Simply click the link and follow the registration process, create an account, upload a photo of yourself and complete the required eForms "Safe Diving Practices", "Liability & Assumption of Risk" & the "Medical Form" if you get any problems give us a call or contact PADI directly via email to: customerservices.emea@padi.com
Knowledge Development: This is all done via PADI eLearning, once you have signed up to the course & paid the deposit we will issue you with a "Get Started" email from PADI. You will log in, create an account and then complete the knowledge development sections up to the end of Chapter 3. The eLearning you have has so much more in it, this can be used if you decide to upgrade to PADI Open Water. We will monitor your progress in our virtual classroom & once complete we will invite you along to the Hub for a session with your instructor who will answer any questions that you have. This session is designed to make sure your knowledge is at its peak before we take you to Open Water.
Pool Sessions: This course is very much a blend of knowledge development and pool work, we normally expect you to finish to the end of Chapter 3 before we start your pool sessions, this is simply because you will understand what we are going to show you before you get in the water.  The diving is the fun part, the knowledge section supports this so we combine the two.  We normally schedule the pool sessions being mindful of any unique needs that you have. The pool skills development is split into 3 separate yet interconnected sessions which are spread over three 2 hour pool sessions.

We will teach you a combination of scuba and skin diving skills, each skill and set of skills will be briefed for you then one of our highly qualified instructors will demonstrate exactly what we want you to do. You will then get plenty of time to practice the skill or set of skills until you and we are happy before moving on to the next. There will be plenty of time to put the skills into practice as we always finish the sessions with a dive around the pool to help you consolidate the skills and have some fun. Once you have finished your pool sessions it is then time to go to Open Water.
Open Water: This is where it gets really exciting; if you are finishing the course with us in the UK we will take you to either; 8 Acre, Stoney Cove or Capernwray. If you have chosen a PADI Scuba Diver Referral you will finish this section at your holiday/travel destination (please seek out a PADI 5 Star IDC Dive Centre like us). Over the day (either weekend or weekday depending on your flexibility) we will complete two dives, the dives will allow you to expand your skills into the Open Water environment and the best bit, you will actually dive with fish life, see some fantastic wrecks and start to see how amazing diving really is.
At Capernwray for instance there are many interesting things to see; a helicopter, sunken boats, submarine and some great fish life. Incidentally the "interesting" things have been deliberately sunk for your pleasure 🙂 Once you finish the last dive and have visited 12m you will then be a fully certified PADI Scuba Diver with all of the prestige and opportunities that it brings.
Log Book: It is a great idea to keep a log of all of your dives, if you want one we have them available for sale in the Hub. If you purchase one please make sure you bring it with you to every session that we do with you so we can sign each and every stage off. You will be asked for proof of this by dive centres around the world when you go on your travels. Please keep it updated with all of your future dives, it is something to be very proud of and it's great to look back on.
Course fees: We will take a £75 deposit from you when you sign up. We do not expect you to pay anything else until you have finished the pool sessions when we will ask you for the next payment of £100. Once you finish your Open Water dives we will require the outstanding balance so we can get you registered and certified with PADI.
The only additional expenses you will incur are then entry fees into 8 Acre (currently £15), Capernwray (currently £17) or Stoney Cove (currently £22) there is a £25 one off registration fee as well at Capernwray that will give you a lifetime membership.
Equipment: All of the equipment you need to complete the course is included in the price, we do encourage you to buy a mask, snorkel and fins to start though as these are very personal items but not until you have started your pool work; try our kit see what you like first before making a decision. We have a huge selection of first class scuba kit available in the hub.
Help: Is at hand, if while you are going through your course you encounter a question or need assistance then just let us know.
Drop us an email or call the office, we love to chat. Please, please feel free to ask as many questions as you wish, you are doing something completely new and exciting, it is normal that you have questions.
We certainly all did when we started diving so please never feel that you can't or perhaps shouldn't ask.
Where: Your pool sessions will be at Christ's Hospital School Pool, Wragby Road, Lincoln on Saturday 11:30 – 13:30 (Use this link to locate the pool) Please bring swim wear, shower "stuff" and your log book (if you have one). When you arrive get changed into swim kit & a tee shirt then meet us on pool side.
So what now: Once you certify as a Scuba Diver the world is yours to dive. You will have learnt an abundance of skills and seen some amazing things so why stop there? Why not take the next step and become a PADI Open Water diver, adding extra skills, experience and depth to your certification, PLUS you will be able to dive without a PADI Pro present. You can then go one even further. Don't stop, learn how to apply those skills to real diving situations? Let us teach you how to expertly navigate to and properly dive on wrecks, how to enhance you buoyancy skills, how to dive to 30 meters and perhaps take pictures of the amazing things you see!
Interested? Then the PADI Advanced Open Water & PADI Advance Open Water Plus is just what you want. Most of our Open Water divers make the natural step to Advanced Open Water level and become much better divers who have much more fun in the process. Please have a look at these fantastic courses and enrol to take the next exciting step, just visit our eLearning hub and see how.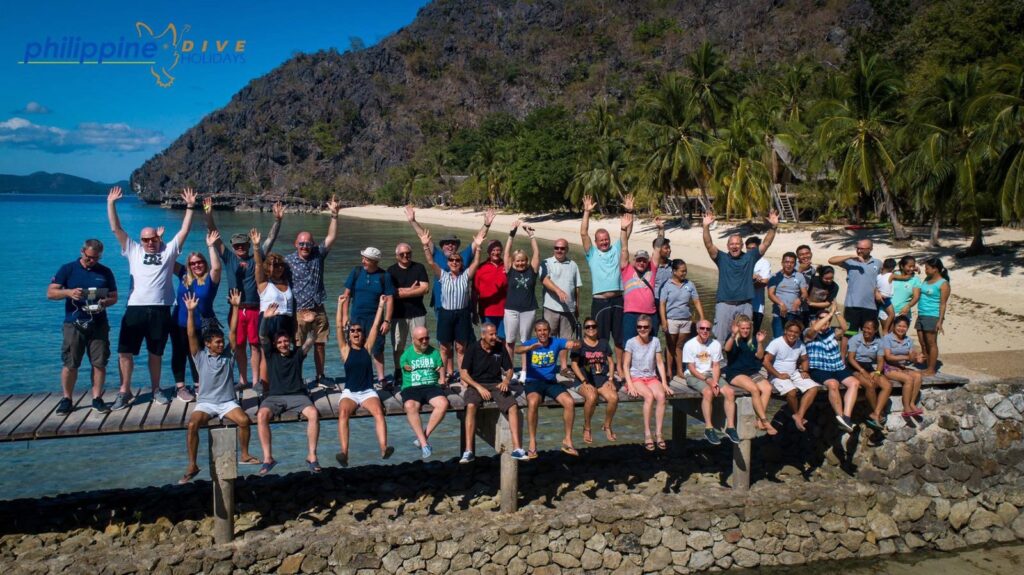 Dive Trips: As a qualified diver you will be eligible to come with us on our many trips both UK & abroad and enjoy our social events. We want you to stay part of Stellar Divers and enjoy diving as much as we do. Have a look through our Trips & Events page, we'd love you to come along, why not join us in the Philippines or Egypt? Let us be your guide, we will do all of the organising so all you have to do is simply enjoy.
The Club: As part of doing the Open Water course with us we include a huge bonus. You will be given lifetime membership to our Dive Club. Enjoy the benefits of this membership at the Hub where we give our club members special deals on equipment & servicing. You will also be able to join us at the pool on Sundays and keep your precious skills alive. We charge our club members £10 to use the pool if you have all of your own kit, £15 if you just need air or £25 per person for all equipment and pool time, just give us a few days notice so we can arrange your equipment. We often go for breakfast in Lincoln after the pool, it is one of our weekly socials and catch up, please come along even if you haven't been diving, a lot of members do just that. If we are doing breakfast we will be at the Bishop Grosseteste Refectory from 10am on pool Sundays. Please keep up with us on Facebook & Twitter, we post all of our trips, events and news there, plus other interesting information.
Useful links: