The PADI Search and Recovery Diver course lets you become a "Treasure Diver" we will teach you how to raise things from the sea floor just like they do on the TV.  You will learn how to conduct structured searches while underwater as part of a team and then to raise items safely using lift bags. Simply put it's great fun!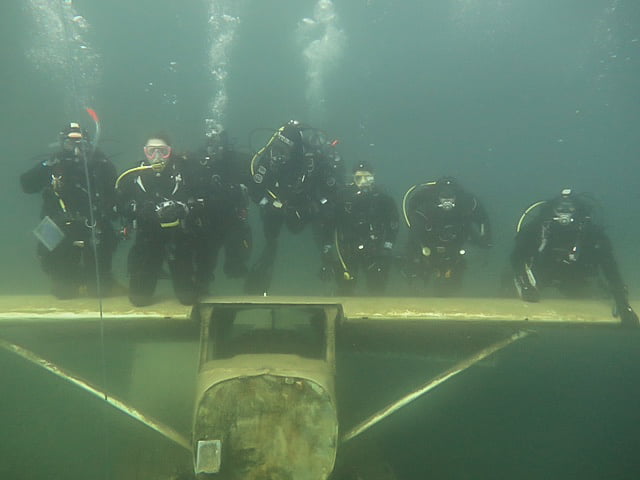 Learn effective ways to locate objects underwater with PADI's Search & Recovery Diver program! During your program you'll go on four open water dives, which are conducted over at least a two-day period, with time being equally divided between academic and actual water-training sessions.
Course Prerequisites:
To take the program you'll need to be at least a PADI Open Water Diver (or equivalent) with the dive credential of PADI Underwater Navigation (Junior ratings accepted) or PADI Advanced Open Water Diver (Junior Advanced Open Water Diver or equivalent). You also need to be at least 12.
You will cover techniques and application of a variety of search and recovery methods which includes the following:
The planning, organisation, procedures, techniques, problems, and hazards of search and recovery diving.
Limited-visibility diving and underwater navigation techniques.
Proper techniques and safety considerations for object location, including the use of various search patterns, lines and reels.
Proper techniques and safety considerations for recovery of objects using various lifting devices.
The elective search and recovery dives conducted during the PADI Advanced Open Water Diver program may count toward this specialty at the discretion of the instructor.
This course has a short knowledge study requirement however it is home study orientated via eLearning.
To start this course just visit our eLearning Digital Hub or Contact the Dive Team. To view all Stellar Divers PADI Course options & our latest prices please visit our full PADI Course List, we look forward to hearing from you soon.