Now this is SPECIAL!!! Based on 2019's epic trip you again have a fantastic opportunity to tailor your own Red Sea trip! We are going to the Red Sea for a full two weeks in 2022, so if you want to come for the first week, the last week or do it all, well…..you absolutely can!
What is new and exciting for us is that we will be on Neo, she is a state of the art vessel only built in 2020 and with "5 Star" luxury, sleeping 28 with loads of space! There are three choices 1st week, 2nd week or both weeks. The first week will be departing from the "New" marina in Hurghada then all of the wrecks we can possibly do before steaming down to Port Ghalib where anyone going home will be transfered back to Hurghada. Week 2 will be the week of beautiful sea life & SHARKS! So it will be St Johns, Fury Reef, Elphinstone & Daedalus then back to Port Ghalib & a transfer back to Hurghada.
So it will be Sat 11th June, Depart Manchester then finish week one Sat 18th or stay (or join) and finish Sat 25th June home late Sat night or early morning Sunday 26th (slight flexibility needed here due to flight timings) Our great friend Ahmed will be guiding us and looking after us throughout the trip, those of you who have dived with us over the years in Egypt will know we are in the best of hands.
The trip cost has been kept as low as possible so one or two weeks will include all flights (20kg luggage) transfers, marine park fees, weights, food, soft drinks but not alcohol!!! One week is £1650, two weeks is £2595, the deposit is £600, further two payments will follow before the holiday.
To give you full financial peace of mind we use a trusted Travel Agent friend Tony Exall from Philippine Dive Holidays to manage the payments after the initial deposit. Tony will contact you individually with a payment schedule and provide you with the following:
Receipt for your deposit payment come invoice for an interim payment
Booking form for completion and return
ATOL & Travel Trust Association certificates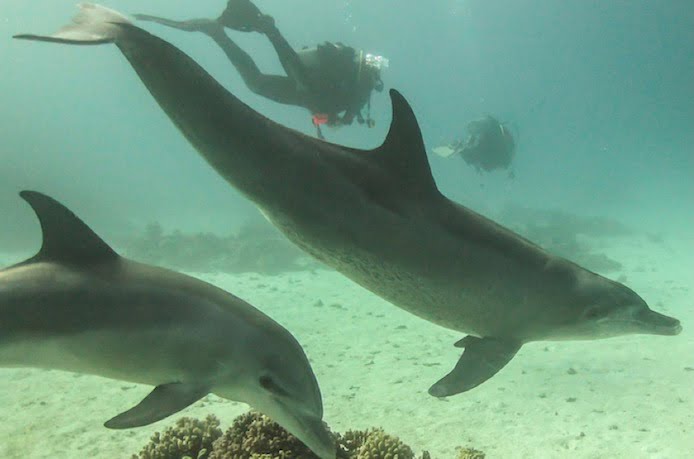 Please see below a "possible" itinerary:
The itinerary is changeable due to weather however we will be doing everything we possibly can.
Day 1 – Start the week with a check dive before heading north for an afternoon wreck dive at Abu Nuhas followed by a night dive.
Days 2-3 – The next two days are spent cruising the wrecks of the northern Red Sea. Normally you will have the opportunity to make three day dives and a night dive each day. The exact itinerary and order of dive sites will vary depending on the conditions but you can expect to visit plenty of wrecks including the world-famous Thistlegorm, Ghiannis D, Carnatic, Rosalie Moller and potentially even more.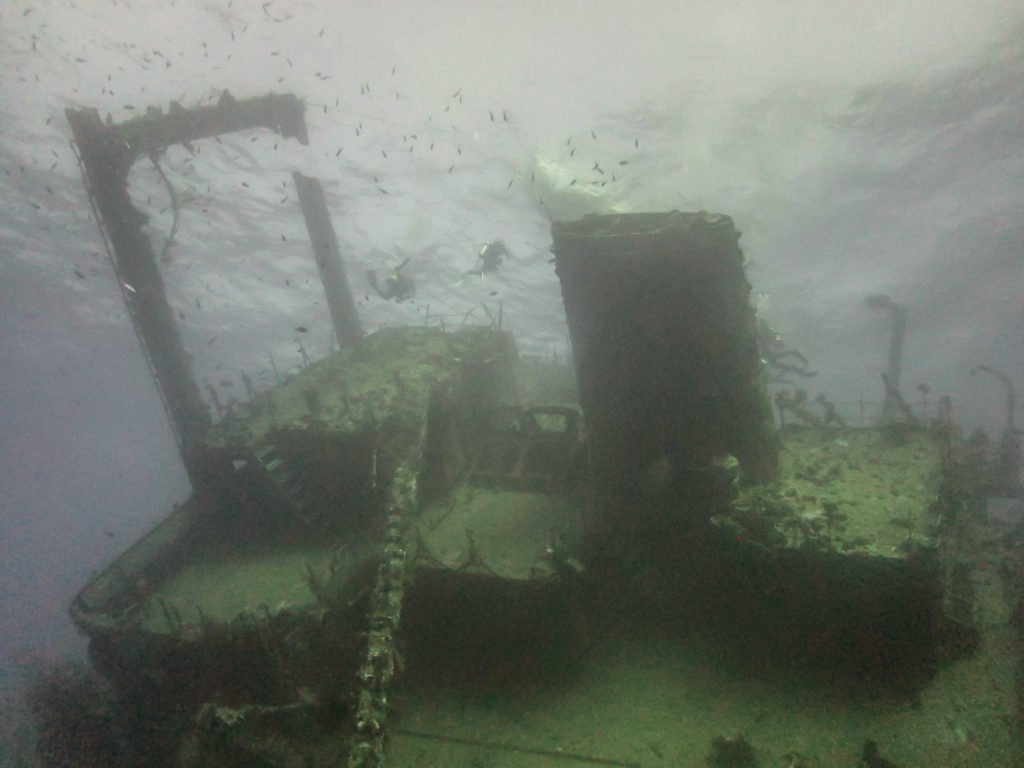 Day 4 – Visit the Salem Express and Al Kafain, two large ferry wrecks close to Sha'ab Sheer in Safaga.
Day 5 – A day at the Big Brother Island where the wrecks of Aida and Numidia are located.
Day 6-7 – Enjoy two dives on day 6 (at a special place!!) before returning to Port Ghalib. Those leaving us on day 7 🙁 will be transferred on Friday afternoon back to Hurghada.
Itinerary Highlights:
SS. Thistlegorm
Probably the most famous of the Red Sea wrecks. The 126.5m English Freighter was bombed by German aviation on 6th October 1941. Today she creates an artificial reef on a sandy bottom at 32m max depth. She is home to an enormous variety of marine life and is especially popular with large schooling fish.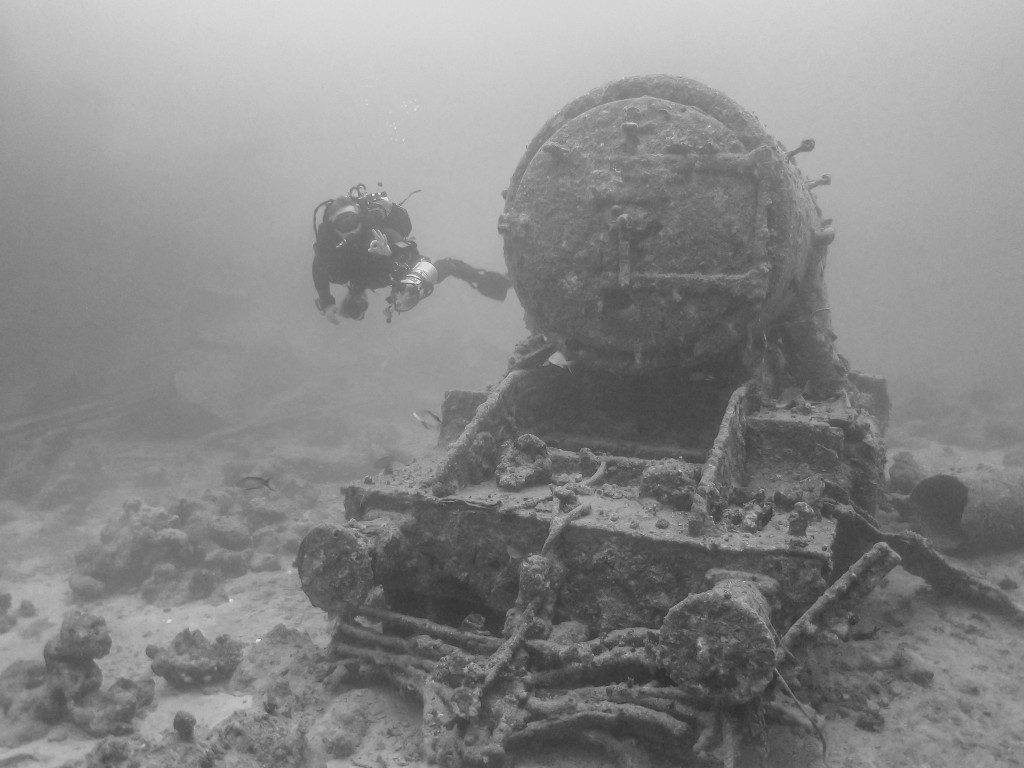 Abu Nuhas
Also known as the 'Ships Graveyard', this reef is dangerously positioned close to the busy shipping lanes of the Gulf of Suez and has claimed more ships than any other in the area. On the north side are four wrecks laying on a sandy seafloor at the bottom of a steep sloping reef layered with table corals. Wrecks here include the Ghiannis D, Carnatic, Chrisoula K and Kimon M. On the south side is a safe anchorage for liveaboards and two ergs, known as Yellow Fish Reef.
Rosalie Moller
The greenish water on this wreck offers a mystical ambiance rarely found on other Red Sea wrecks. With the main deck at 35m, the superstructure can be explored up to 30m and before you start your ascent.
Big Brother
The western side of the island has two impressive wrecks which both lie almost vertical on the side of the reef. The most spectacular is the Numidia, a large cargo steamer which sank in 1901 and now lies on the tip of the island between 10 and 80 metres covered in soft corals and frequented by large pelagics. The smaller wreck of the Aida (sitting between 30 and 65 metres) was a lighthouse authority supply vessel which sank in bad weather in 1957.
Still sitting comfortably? Well here goes week two, this is a chance for you dive some of the most stunning scenery there is in the Red Sea, St John is often called "Photographers Heaven" and deservedly so. We will be departing from Port Ghalib.
Please see below a "possible" Week 2 itinerary:
Day 1 – Visit a dive site local to Port Ghalib for a check dive before heading south for your afternoon dive on the way to St Johns.
Day 2 – St Johns Caves
Day 3 – Morning in St Johns before travelling north to dive in the area of Cave Reef before continuing towards (Perhaps) Fury Shoal.
Day 4 – A relaxing day of beautiful reef diving in Fury Shoal.
Day 5 – Visit the famous Daedalus reef and hope to encounter some large pelagics….SHARKS!!!!!.
Day 6-7 – After an early morning dive at somewhere special we then cruise into harbour in the early afternoon. .
Itinerary Highlights:
Daedalus
This huge tear-drop shaped reef rises from the sea bed in the middle of the Red Sea, 80km offshore and more than 300km south of Hurghada. Easily recognised by its zebra-striped lighthouse, this reef offers some of the most amazing dives in the Red Sea. The sheer walls are covered in over-grown hard coral formations and a variety of reef fish. Napoleon wrasses and turtles are often cruising by, but make sure you keep your eyes open on the blue! Daedalus is one of those places where anything can happen… oceanic white tip, grey reef and thresher sharks are often sighted, but Daedalus is most famous for its scalloped hammerhead sharks which can often be seen in large schools out in the blue during the summer months. The sheer size of this reef means that you can do several dives here and never get bored!
Fury Shoal
This large cluster of reefs offers unforgettable and easy dives. From the northern site of Small Abu Galawa to its most-southern site of Sataya, Fury Shoal can prove to be surprising and diverse. Each dive site has its particularity: from dolphins, to stunning hard coral formations and not forgetting the two little wrecks "Tug Boat" and the "Yacht".
St. Johns Reef
Located on the Tropic of Cancer, this chain of reefs boasts stunning dive sites, most of which are very close to each other allowing you to move quickly and easily from one place to another. This adds a lot of variety to your dives; drop-offs, tunnels and stunning hard-coral formations. One of these dives (St Johns Caves or Umm Kharalim) is truly unique and is a photographer's heaven with rays of light filtering through into the beautiful tunnels. The reef formation is not the only thing that will stun you at St Johns; the marine life and colours of the soft corals are some of the best in the Red Sea. With any luck, dolphins or pelagics will join you on your dives and St Johns will forever have a place in your heart.
Elphinstone Reef
A Red Sea legend; a finger shaped reef, with north and south plateaus covered in hard and soft corals, unpredictable and exciting this truly is an awesome reef where hammerhead sharks are regularly spotted in the summer and oceanic whitetip sharks often congregate in large numbers.
Ok so how do you get on this epic adventure!? Well either ring the office on 01522 703116 or email info@stellardivers.co.uk
Get booking, get enjoying!! Thanks Hotch.