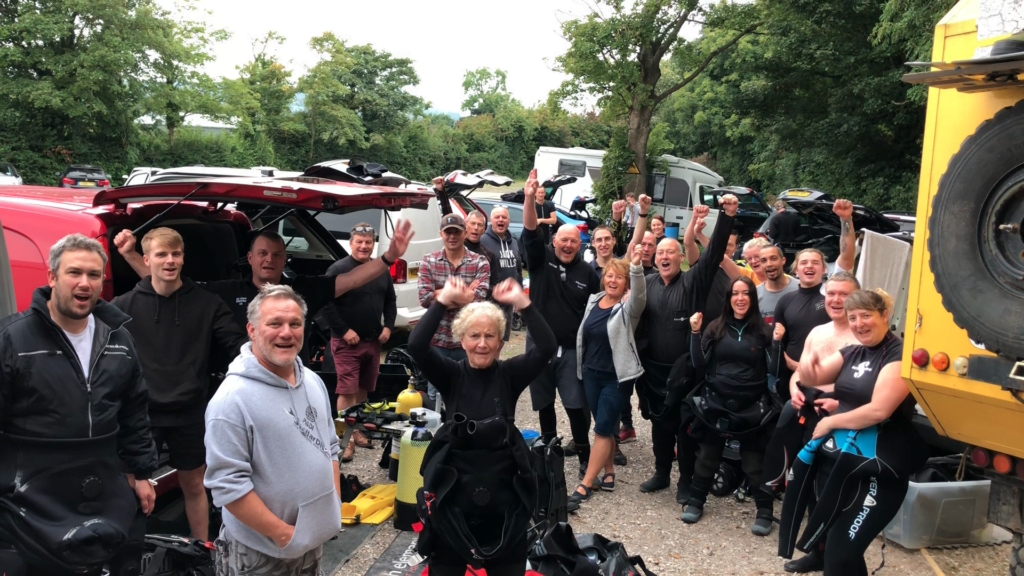 There's always the "Where do I start?" question when we go to Capernwray?!? Well let's just DIVE IN with HUGE congratulatios to Garry on becoming a PADI Divemaster, a brilliant achievement and such a fantastic person too…..on to the next adventure
THEN there's Trevor!! PADI Master Scuba Diver, beautiful!!! an absolutely fantastic achievement, PADI Divemaster next
OH HERE WE GO!! Congratulations to Leigh, Lee, Lewis, Cameron, Alicja & Krzysztof on becoming PADI Open Water Divers & to James, Anna, Cameron, Jose & Lee on becoming PADI Advanced Open Water Divers.
THEN MORE Congratulations to Mo & Mel on gaining a top notch PADI Peak Performance Buoyancy speciality, to Ryan & Mat on becoming PADI Wreck Divers & to Ben on gaining a PADI Underwater Navigation Speciality.
HOLD YOUR HORSES congratulations Tim & Mat on becoming PADI Rescue Divers & to Vicky on getting one step closer to the magic PADI Divemaster.THANK YOU Julez for letting us have your Husband & also for being brilliant surface support at PADI Divemaster level…..just saying
LOVELY to see Ed, Alex, Colin, Emyr, Cams, Bridget, Paul, Geoff, Neil, Mark, Kelly, Karen for fun, swim arounds and a good social. There was even time for some PADI Freediving.
AND Finally thank you to the people that make all this happen, the TEAM; Ian, Seasick, Karl, Margaret, Garry, Vicky & of course Rob and team The King's Arms Hotel Burton in Kendal – LA6 1LR
SCOTLAND next Saturday so no pool until Sunday 3rd October, have a great week everone, Hotch & Vic