It's been just over a week since we launched Stellar Divers and how fantastic has it been. You are all amazing, 120 likes so far on our Facebook page and some beautiful comments, it's really humbling! Last nights Liveaboard 2013 reunion was great, the highlight was of course owned by our Spillage, AKA swampthing!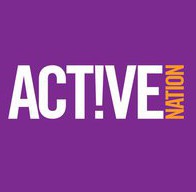 OK, great pool session; well done to Lisa Ward on completing her confined water sessions. Beautiful to see our seals, George, Sophie & Natalie (soon to be our next instructor) welcome to the fold Tracey & Becky (our next Open Water diver) always great to see Steve, Spillage, Hayley (gorgeous baps) & Mic for a swim around and especially great to see More Kit Malone junior, junior, our next Bubblemaker 🙂
Good to see Chris Wilkinson for a brief visit and welcome to Neil, always good to see new people.
Fantastic DM support from Major, Seasick, Mic & Sean Withers. Thanks guys you are phenomenal.
Have a great week 🙂