Are you ready to take the next exciting step?
The PADI Advanced Open Water course will expand your experience levels into actual diving circumstances. Ever thought about diving on an awe inspiring ship wreck or learning how to take pictures of the things you see? Then this course is for you, it takes the skills learnt in the PADI Open Water course, develops them and then moves you into new and exciting areas of Scuba Diving. The focus in this course is "thinking like a diver" where we move you from a novice diver into a more rounded experienced diver.
This certification will also qualify you to dive to an incredible maximum depth of 30m (under 15's 21 meters). This is so desirable for seeing much more and opening the ocean up to you.
What will I need to do?
This certification requires you to complete 5 PADI Adventure Dives, this course is about diving and being in the water building your skills so you can experience new adventures.
Deep Adventure & Navigation Adventure are compulsory core dives – which are an inclusive part of the PADI Advanced Open Water diver programme:
Then you pick any three of the following adventure dives:
Enriched Air Adventure Dive
Dry Suit Adventure Dive
Wreck Diver Adventure Dive
Night Diver Adventure Dive
Underwater Photographer Adventure Dive
Search and Recovery Adventure Dive
Underwater Naturalist Adventure Dive
Diver Propulsion Vehicle Adventure Dive
Boat Diver Adventure Dive
Drift Diver Adventure Dive
Aware Fish Identification Adventure Dive
Underwater Naturalist Adventure Dive
For UK waters we recommend, Dry Suit, Wreck & Digital Underwater Photographer, however it is entirely up to you.
Academics and Theory
You will receive a PADI eAdventures in diving manual which will always be available to you via the PADI app. When you sign up on the course we will discuss which adventure dives you wish to do and then we ask you to read the sections relating to the 5 adventure dives that you will be doing. After this we ask that you please complete the knowledge review at the end of each chapter – and away you go!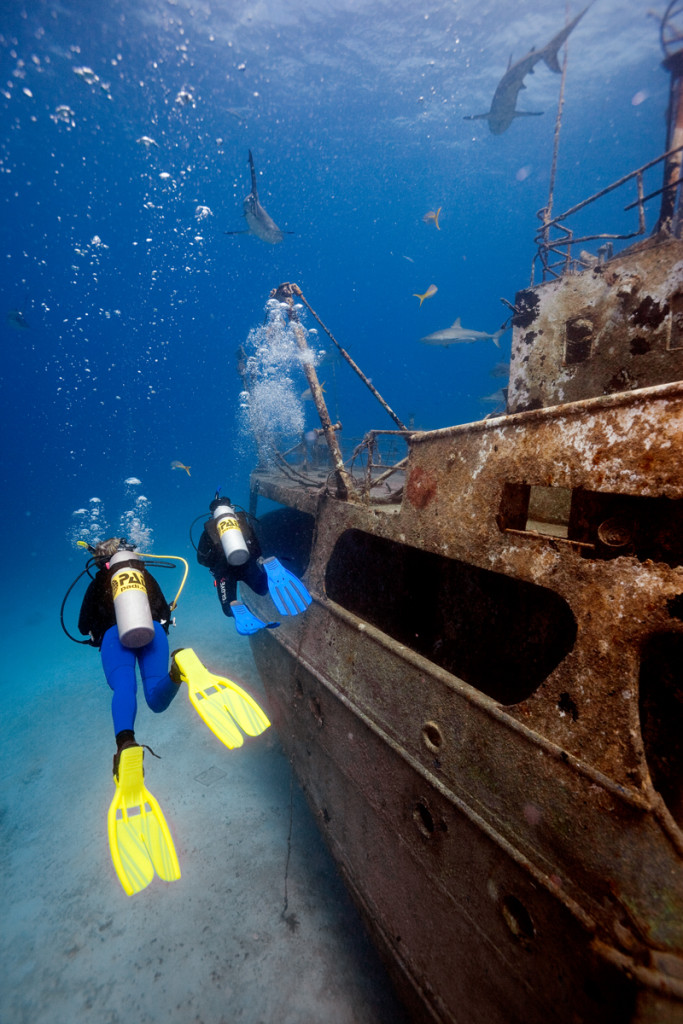 The Dives:
We prefer to take you away for a weekend and complete your qualification at Capernwray, this is in our opinion the best dive site in the UK. During the weened you will get a fantastic experience, have a great social weekend, meet more of the team and more like minded divers. The choice is of course yours, you can choose another venue or split the dives, the main consideration is we need you for two days. We will do a maximum of 3 dives per day to give you the best dive experience possible, the dives will be briefed first with reference to the eLearning you have done. The instructors will involve you in the dive plan as much as possible.
How about including a PADI Diver speciality and making the PADI Advanced Open Water course much more exciting? If you want to see how then please choose our PADI Advanced Open Water Plus package.
Course Pre Requisites:
To enrol on this course you need to be a PADI Open Water diver (or equivalent) and over 10 years old.
This course can be started anytime – even today!
To start this course just visit our eLearning Digital Hub or Contact the Dive Team. To view all Stellar Divers PADI Course options & our latest prices please visit our full PADI Course List, we look forward to hearing from you soon.