Ever wondered what makes a regulator work? Have you ever dared to peek inside a second stage and wondered how it works? Well make the mystery go away! Let our experienced Service Technicians show you what you can do to maintain and care for your kit.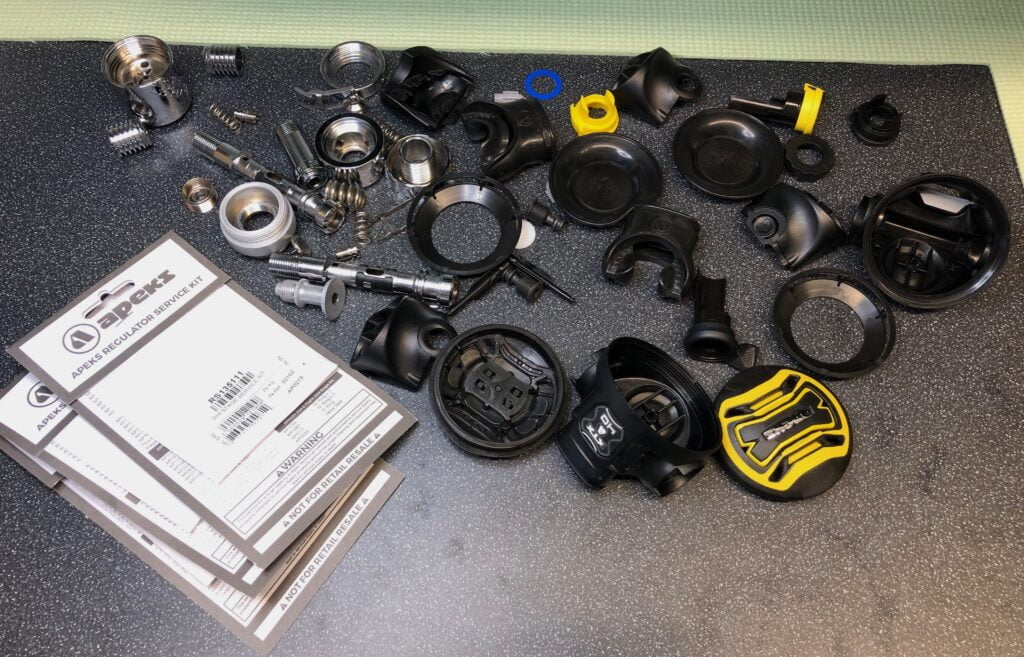 On this brilliant course you get to see how a regulator works, you will see for yourself how they come apart and happily how they go back together. You will learn what you can do to look after your precious scuba kit so you don't miss a dive due to minor issues with your scuba diving equipment.
Whether it's a missing o-ring, dry suit tear or a broken fin strap, the PADI Equipment Specialist course teaches you to manage basic repairs and adjustments. You'll also learn more about how your gear works, making you more comfortable with it and better prepared to take care of your investment.
So, if you're at least 10 years old and certified as a PADI (Junior) Scuba Diver or higher, you can enroll in the Equipment Specialist course.
Like so many great PADI courses the theory is done online via eLearning then once complete there will be a classroom session at the Hub where you will be guided through basic user maintenance and a host of trip and tricks
To start this course just visit our Digital Hub or email the office via our contact centre. To view all Stellar Divers PADI Course options & our latest prices please visit our full PADI Course List, we look forward to hearing from you soon.