A PADI Scuba Instructor! Doesn't that sound great? It could be you; why not stretch yourself and go for it? Join the thousands of PADI Professionals around the planet that have done just that & are literally living the dream.
Ok you may think that sounds "Yawn" like some cliche BUT it is quite possibly the only Professional qualification where we could pick the phone up and say to a contact in, say, Australia or the Maldives "Hey how are you doing, I've got a fantastic new instructor who we've trained who needs a job, can you help?" and get a "sure" reply "when can they get here". Think I'm joking?
We will take the skills that you learnt through your diving journey & take you to the next level.
You could be teaching holiday makers in Thailand, Philippines or anywhere HOT! It's all there for the taking, join the elite ranks of PADI. Be amazing, have fun and as we say, actually live your dream.
FACT! PADI Open Water Scuba Instructors are the most sought-after dive professionals around the world because they've completed the program that sets the standard for training dive professionals. You earn a PADI Instructor rating through hard work and commitment, but you're rewarded with a job that lets you share incredible underwater adventures with others – transforming their lives for the better and enriching yours.
We are proud to have our very own full time PADI Course Director; Hotch was one of the first handful of Course Directors to be updated on the new PADI Instructor Syllabus in 2019. With over 1000 diver certifications under his belt you are guaranteed the very best and most current Pro development possible.
Did we mention we have a 100% PADI IE pass rate also!
We look forward to being your guide, your mentor & your friend as we journey through the skills and knowledge you will require to become one of the best diving professionals on the planet!
So what's involved?
There are two parts to becoming a PADI Instructor,
The Instructor Development Course (IDC)
The PADI Instructor Exams (IE)
The IDC: In this element our Instructor Candidates develop their knowledge and skills through independent online study as well as live presentations and workshops conducted & supervised by our PADI Course Director. Our experienced IDC Staff Instructors will also guide and assist the Candidates, with the Course Director always on site at the Hub and available. The IDC concentrates on coaching, mentoring & development, not testing. It therefore provides a low-stress environment that frees candidates to learn and concentrate on knowledge and skill development. Our goal is to deliver world class Instructors who are rounded and experienced, the more quality development we can achieve through the IDC the better. Our Candidates continue the journey until they can easily & repeatedly achieve the minimum performance requirements to progress beyond the IDC and onto becoming a teaching status PADI Instructor.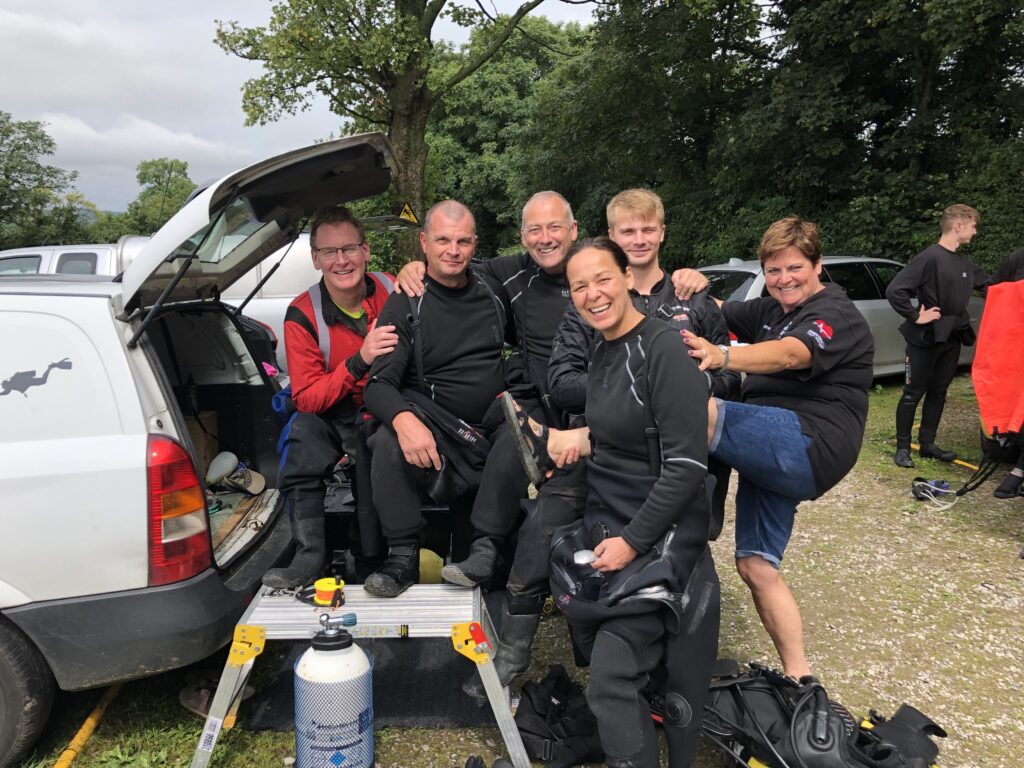 The IE: The way to look at the IE is that it is a "check point" along your instructor Journey. All the preparation that you have made as an Instructor Candidate will now be evaluated, but think on, when you arrive at the IE you are already an Instructor, we wouldn't put you forward for an IE unless we are supremely confident of your abilities. The Instructor Examination (IE) is designed to evaluate a Candidates teaching ability, dive knowledge, skills level, understanding of the PADI System, attitude, professionalism and other attributes required to be a PADI Instructor. The IE is conducted over two days by a PADI Instructor Examiner using standardised, objective testing criteria. Please remember this fact! The PADI Instructor Examiner is there to see you pass the IE, they are wonderful people who want to see you fulfil your dream.
So who can join the IDC?
A PADI Divemaster or Instructor member in good standing (renewed or eligible to renew) with another recognised recreational diver training organisation.
Have a leadership-level certification and be in good standing (renewed or eligible to renew) with another recognised recreational diver training organisation; 60 logged dives; documented experience in night diving, deep diving and underwater navigation.
You must be at least 18 years old.
Have Medical clearance attesting to your dive fitness signed by a physician within the previous 12 months, and have had no medical condition changes.
Be a certified diver for at least six months.
Have completed the EFR Primary and Secondary Care course, or other qualifying training that is renewed every two years and contains CPR, within the last 24 months.
If not a PADI Divemaster, have successfully completed the PADI Divemaster course diver rescue skills assessment.
Documentation of any non PADI qualifying entry level, advanced, rescue and leadership level certification.
Note: Emergency First Response Instructor (or qualifying rating) is required for Open Water Scuba Instructor certification.
What IDC options are there?
You can do the IDC as an internship with us, growing your experience, knowledge and skills over a few months prior to the IE. You will work closely with our Course Director & team, assisting with Dive Operations, and Student divers. Once you have completed your IE you can remain as part of the Dive Team or flex your wings and head off to pastures new.
Or complete a 9 day, full time IDC with us just before an IE.
Either way we will make sure that you have the necessary skills, knowledge & experience to pass the IE but what is more important ensure you have the necessary tool box to go on and be a fantastic PADI Instructor.
Please contact us to discuss your needs then come and meet the team, we will be happy to answer any questions that you have, we look forward to making your instructor dream come true.
To view all Stellar Divers PADI Course options & our latest prices please visit our full PADI Course List, we look forward to hearing from you soon.