Scuba diving is exciting, fun and once you try it you will be hooked. Why not try our PADI Discover Scuba Diving experience and see what you think.
It is a fantastic opportunity to have a one off two hour experience of Scuba diving under the expert instruction and total support from our seasoned Divemasters in our Lincoln pool. During the PADI Discover Scuba Diving experience you'll learn how to use scuba equipment in shallow water and get a quick and easy introduction into what it takes to explore the underwater world.
The Fun Part:
There is nothing like breathing underwater for the very first time, it's simply amazing. After the first few minutes of awestruck wonder, most participants realise how easy scuba diving really is. The biggest challenge instructors have with the Discover Scuba Diving program is not coaxing participants into the water, but coaxing them out when the program is over. It is literally like discovering a whole new world. The fun part? It's all fun!
What You Learn:
You learn the absolute basics of what you need to dive, under the direct supervision of a PADI Professional. One thing you'll learn is that you really can breathe underwater, easily and safely. You learn how wearing scuba equipment feels and how easy it is to move around underwater while wearing it. You will also learn some basic scuba skills, scuba etiquette and safety rules that will carry over to your full scuba certification course if you choose to take the next step.
The Scuba Gear You Use:
All the equipment you will need is included in a Discover Scuba Diving experience. You'll use a mask, snorkel and fins, a buoyancy compensating jacket that also carries your scuba cylinder, a scuba regulator to breathe from and instrumentation to monitor depth and air supply.
The Learning Materials:
We will send you a PADI Discover Scuba Dive eLink which will take you to the registration area of the PADI site, once registered you are ready for the pool.
Prerequisites:
To participate in a Discover Scuba Diving session, you must be at least 10 years old, however we can accommodate 8 year olds in a special PADI Seal Team programme.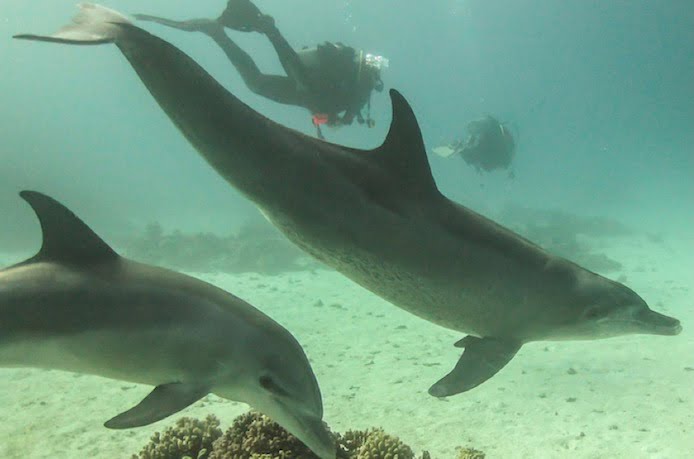 Your Next Adventure:
Once you complete a Discover Scuba Diving program please check out our PADI Open Water Diver certification courses. The PADI Open Water course (often called a "PADI") is the world's most popular scuba course, and has introduced millions of people to the adventurous diving lifestyle, it is great fun and very fulfilling.
All we charge is £35 for a two hour experience, its fantastic value.  We hope to see you soon.
To start this course please just Contact the Dive Team. To view all Stellar Divers PADI Course options & our latest prices please visit our full PADI Course List, we look forward to hearing from you soon.