You are a qualified Emergency First Response Provider able to leap to anyones assistance and deliver Primary including CPR and Secondary Care First aid. So why not take the next step & become an EFR Instructor?
Under the guidance & with the full support of our EFR Instructor Trainer you will learn how to build on the skill you learnt on the Emergency First Response course and focus on developing your instructional abilities to teach these skills to others. This is serious business but remember – make the learning FUN!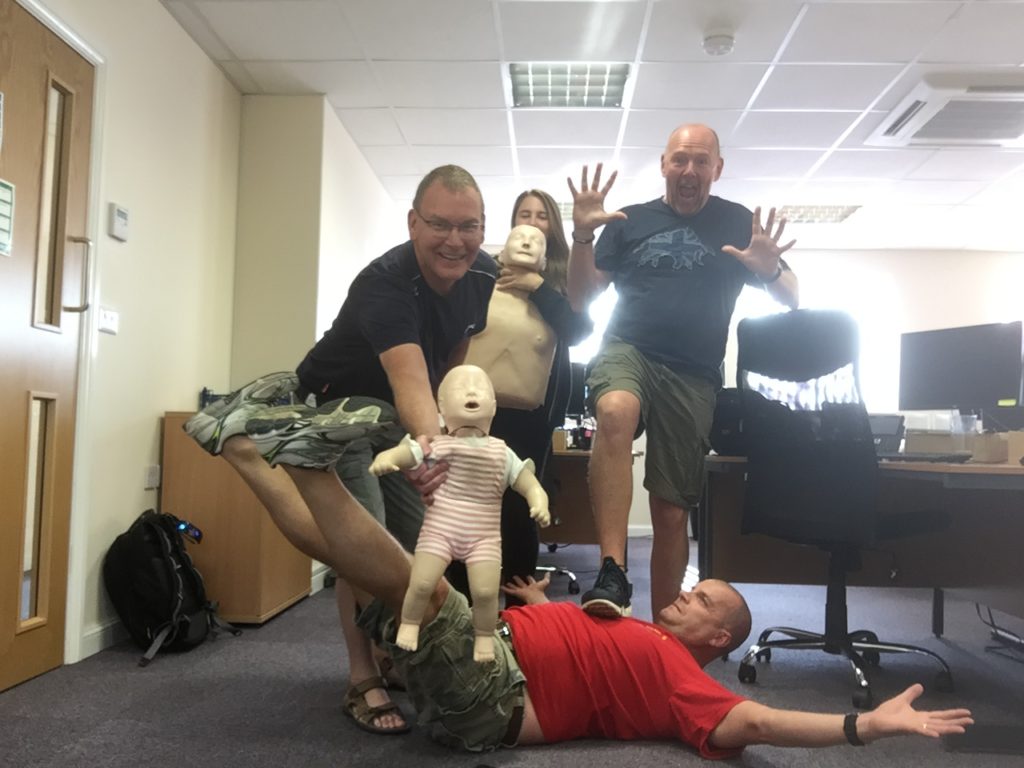 The Instructor course provides you with the additional training necessary to teach the Emergency First Response Primary Care (CPR), Secondary Care (First Aid), Care for Children, CPR & AED courses. Through a multi-media approach of independent study, classroom sessions and practical teaching assignments, you learn to conduct Emergency First Response courses.
The instructor course covers specific goals and performance requirements for the Primary Care, Secondary Care, Care for Children and CPR & AED courses, along with instruction on how to structure learning, the requirements of performance-based training, and your role as the instructor in the learning environment. You also learn how to motivate students, evaluate student knowledge, present course content effectively, become proficient in developing students' hands-on skills practice sessions, you are also taught how to present an effective scenario-based learning experience. You'll receive information helpful in marketing your EFR business should that be your reason for becoming an EFR Instructor.
If you are training to become a PADI Instructor becoming an Emergency First Response Instructor is mandatory. Emergency First Response is a PADI affiliate that specialises in teaching these vital lifesaving skills, they are for anyone, not just divers.
Course Prerequisites:
Must be 18 years old
Have completed CPR and first aid training in the past 24 months or a be a practicing medical professional such as a physician, Emergency Medical Technician, Paramedic or Registered Nurse.
To enrol on this course please contact the dive team.