Our PADI Instructor's Creed.
As a scuba instructor I have the opportunity to see:  Fear changed to courage, Faintheartedness converted into accomplishment, Timidity transformed into confidence, Anticipation turned into passion.  As a scuba instructor I can: Open hearts and minds to the hidden beauty of nature's creation and our obligation to protect it, Foster self-esteem in another person, Teach the value of character and integrity, Transform another human being and change a life for the better and forever 
"From what we get we make a living. From what we give we make a life". Winston Churchill
Simon Hotchkin – Director, PADI Master Instructor, PADI Re Breather Instructor, Emergency First Responder Instructor Trainer
Simon (Hotch) has been involved in training and people development often at the most senior levels for over 20 years.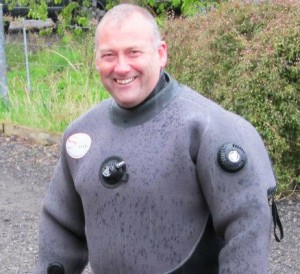 Hotch's experience allows Stellar Divers to deliver courses in a different way to the usual "chalk and talk" method.  This interactive, student central approach is the real key to training success; it allows Stellar Divers to deliver the best possible experience ensuring the learning is both fun and fulfilling.
Hotch has been diving for over 28 years & has a wealth of experience in many different conditions and locations around the world. He is one of a limited number of people to hold the Shark and Ray distinctive PADI Diver speciality. Eager to develop, he progressed to Divemaster and became a PADI OWSI & EFR instructor in 2010 followed closely by PADI MSDT then PADI IDC Staff instructor in 2012. He then achieved his PADI Closed Circuit Re Breather Instructor in 2014 & can now deliver 20 PADI diver specialities. In 2018 he became an Emergency First Response Instructor Trainer, one more string to the bow! We are proud to say that Hotch received the prestigious PADI Elite Instructor award for 2013, 2014, 2015, 2016 & 2017 a great achievement and a sign of the quality and dedication we deliver. 
Hotch is on Facebook and LinkedIn
Victoria Hotchkin – Director, PADI IDC Staff Instructor, 

Emergency First Responder Instructor
Vic has been diving since 2007 and is a self-confessed warm water diver having completed over 100 dives in the Indian Ocean.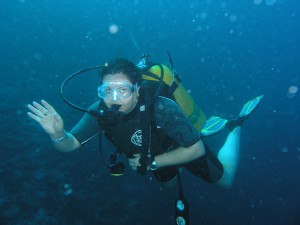 More recently Vic has learnt to embrace the "fun" of UK diving, qualifying in 2012 as an Instructor.  Originally a lawyer by profession, Vic runs two companies of her own as well as trying to keep Hotch and the Team in order!
"One of the best things ever, is seeing a new student get their first taste of what the underwater world has to offer and consequently I love being involved in the teaching side of things.  Since starting Stellar Divers we have had the privilege of meeting so many new people but all with a common interest, diving.  I am really excited to see where we can take the business but at all times remaining true to our mantra that "Diving is Fun".
Vic is on Facebook & Linkedin
Martin Ainsworth, PADI Course Director
Martin is one of the most recognised and highly regarded PADI Course Directors in the UK, with his wife Sharon he also runs one of the most successful scuba schools in the UK.   Martin lends his huge wealth of experience, maturity and professionalism to Stellar Divers as a consultant to facilitate the highest & broadest level of PADI scuba training and service available in Lincolnshire.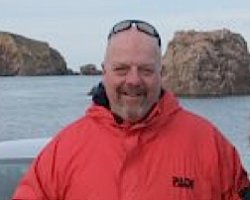 Martin has been diving for over 25 years starting in the UK becoming a PADI instructor in 1992. Since then Martin has been actively teaching in the UK and diving around the world in the Maldives, Australia, Bali, Borneo, Egypt, USA, Canada and the Philippines before reaching his goal of Course Director in 2003. Martin has set up dive centres in both the UK and Europe prior to developing and opening an inland dive site, the Blue Lagoon, which enabled him to map his experience in all aspects of diving into Instructor Development Courses. Martin is currently focused on running an active instructor development calendar across his two dive centres in addition to developing his own distinctive specialty courses and teaching instructor courses for other centres in the UK, Malta, Turkey and Cape Verde. Martin has consistently achieved gold status within the Course Director frequent trainer program for the last three years teaching between 50 and 100 instructor courses a year. 
Martin is on Facebook
Sharon Ainsworth, PADI Course Director
We are privileged to have Sharon onboard as a consultant; not only is Sharon a highly respected PADI Course Director she is a director at Above & Below one of the most successful and respected scuba schools in the UK.  
Sharon is also a leading light in ocean environmental awareness, having a Masters Degree in Aquatic Ecology Sharon is always focused on promoting environmental awareness and promoting & developing academic programs for schools and universities. 
Sharon brings a fantastic energy to our professional programmes, she is a first class mentor and coach and is always keen to see people fulfil their potentials.  
Sharon is on Facebook
Karl Durham, PADI Instructor, 

Emergency First Responder Instructor
Karl (Mr D) first learnt to dive some 20 years ago when he qualified with the British Sub Aqua Association as an Open Water Diver/Club Diver. (You should have seen the kit then! ABLJ's (Horseshoe collar)).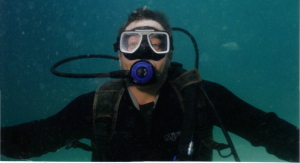 He had a break from diving for a few years and then re-qualified in December 2008 in the cold waters of the UK, having undertaken the PADI Open Water Diver Course. The "Diving Bug" was back again. He continued his training, completing the PADI Advanced Open Water in March 2009 in the warmer waters of Tenerife and later qualified as a PADI Rescue Diver in March 2010. He has a number of specialities under his belt, Wreck Diver, Deep Diver, Dry Suit and Enriched Air (Nitrox ). He has extensive experience of diving in the UK, (Inland and Sea), Tenerife, Bali and the Greek Island of Zakinthos (where they filmed part of the musical "Mama Mia", but that does not make him a bad person?). He qualified as a Divemaster with Stellar Scuba in November 2011 and made the great leap to the ranks of PADI Open Water Scuba Instructor in October 2013.  Karl says "I look to develop my diving experience "onwards and downwards" with Stellar Divers the world is your oyster (Lobster) !!!"
Chris Brightman, PADI Instructor, 

Emergency First Responder Instructor
Chris (Major) took up scuba diving over ten years ago at the tender age of 60.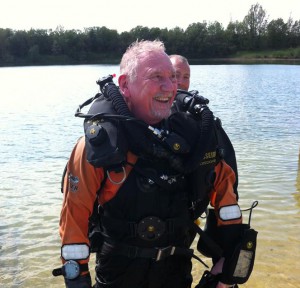 After a career of 32 years in the Army and 5 years working for The Prince's Trust, he felt that he needed something exciting to do in retirement. Since qualifying as an Open Water diver with Sceptre Scuba and progressing through the PADI system with them under the expert tutelage of Richard Alfrey, he has managed to get well over 500 logged dives under his weight belt.
He has dived abroad in the Maldives, the Red Sea, Kenya, the Caribbean, Malta, Spain and the Canary Islands. UK diving has taken him to the Farne Islands, St Abbs, Mull, the Channel Islands, Plymouth, Cornwall, Swanage, Bridlington and of course good old Stoney Cove assisting Sceptre Scuba with their courses as rescue diver and divemaster. As for the future, he wants to carry on diving as long as possible and help Stellar Divers expand their vision.  
What is so brilliant is the Chris became a PADI Assistant Instructor on his 71st Birthday, proving that age is certainly no barrier when it comes to scuba diving.
Chris Houghton, PADI Assistant Instructor
Chris also Known as "Seasick" for reasons best left unexplained, has been diving since 2005 and has over 500 dives logged.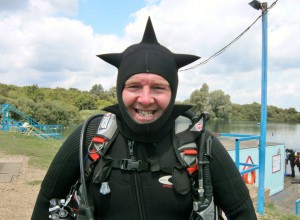 Chris especially loves shipwrecks of any size and condition, having dived on some of the world's top wrecks as well as great sites in UK waters.  
Chris qualified as a PADI Divemaster in 2012 and as a PADI Assistant Instructor in 2014.  
Chris is also a PADI Advanced Re Breather diver & is a certified Re Breather assistant. He really enjoys helping students develop their skills and achieve their goals.  
Petra Pollux, PADI Assistant Instructor 
Hello fellow water lovers. My name is petra Pollux, and I am from Holland (although I have been in the UK for a long time). I have always been drawn to water, from playing in waves and rock pools as a child, to becoming a competitive sailor as a teenager, then later becoming a sailing instructor. But nothing has ever resonated with me as much as the first time I tried scuba diving.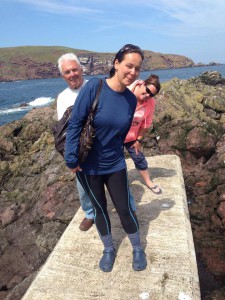 Suddenly I was immersed in a whole new world, filled with weird and wonderful creatures who were as curious about me as I about them, and from that moment I was hooked. I completed my open water in 2004 in Egypt, followed by my advanced a year later at the same school, then I enjoyed recreational diving until I stumbled across stellar divers and decided to continue improving my skills.
I have dived all over the world, a highlight being diving with rays in the Maldives, but I find teaching equally rewarding. It is a privilege to introduce people to a world I love, and I look forward to shepherding you on your scuba diving journey.
Duncan Howells – 

PADI Divemaster, DSD Leader, Club Moderator
I have always loved the sea, surfing as a child in Ghana, sailing around the UK and Baltic and travels around the Med coast. I started diving in 2003 and have loved every minute of it. I can still remember my try dive (DSD) – I thought I was James Bond! Haha!Many of my earlier dives were in the cold seas around the UK (South Coast, Cornwall, Anglesey, and Scapa Flow) and many inland sites. More recently I have enjoyed the warm waters of the Red Sea (liveaboards), Croatia, Italy (Elba – awesome site), Spain, Canaries, Portugal, Azores, Greece and Malta. Inspired by Hotch and Vic I have now become a PADI Divemaster. I am very much committed to the protection of the environment, and hope to do more in this area when time allows (love the reef cleaning)! I am really looking forward to some of the trips coming up (Truk Lagoon), and urge anyone to take up diving. It really does open a new world – great locations and great people! I enjoy teaching and seeing people grow and learn, and hope to use diving to achieve this too.
Helen Taylor, Stellar Divers Club Manager, PADI Divemaster & DSD Leader
I started diving 11 years ago in Egypt where I did my open water and advanced in 2 weeks. Since then I have dived all over the UK, Croatia, fuerteventura, Malta and gozo, Cuba, and Thailand. 
I am happier under the water than above though so am just as happy in a swimming pool! Just over a year ago I decided I wanted to a bit more training so I did my rescue course and now I am looking forward to spending more time in the water and helping other people discover how damn nice diving is in my role as divemaster with stellar divers.
Ian Potter – PADI Divemaster
It has always been an ambition of mine to dive, especially with the memories as a child of watching the unconventional but innovative Jacques Cousteau in his TV series The Undersea World of Jacques Cousteau and the Cousteau Odyssey in 70s and 80s.Not for the want of trying, I managed several times to start my diving career but failed to continue onto qualification.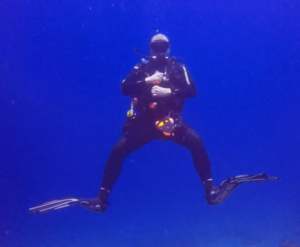 Once in 1986 whilst serving in the Falkland Islands, thankfully in a heated pool and on a number of occasions in Cyprus in 90s. The most recent attempt was in Turkey whilst on holiday in 2013.I thought nothing of learning to dive since then, as work and family life managed to keep me busy. Until my eldest son asked me to arrange a course for him whilst he was home on leave in 2015. So, I thought I'd tag along and try once more. I thankfully managed to book an Open Water course for the both of us with Stellar. After an intense week of confined and open water training with the extremely enthusiastic Vic and Hotch, we successfully gained our Open Water certificate, with dry suit specilisation. From there on my appetite to learn has spiralled and I've accomplished many PADI specialities. I'm currently working towards becoming a Divemaster with an absolutely excellent team and enjoying every minute of it! My underwater explorations since becoming qualified include diving Rhodes and a Red Sea liveaboard. Where I've explored some impressive historical wrecks. But unforgettably, diving with dolphins, thresher and grey reef sharks has to top everything. Looking forward to future trips and experiences with Stellar and crew, old and new.
Siân Jones – PADI Divemaster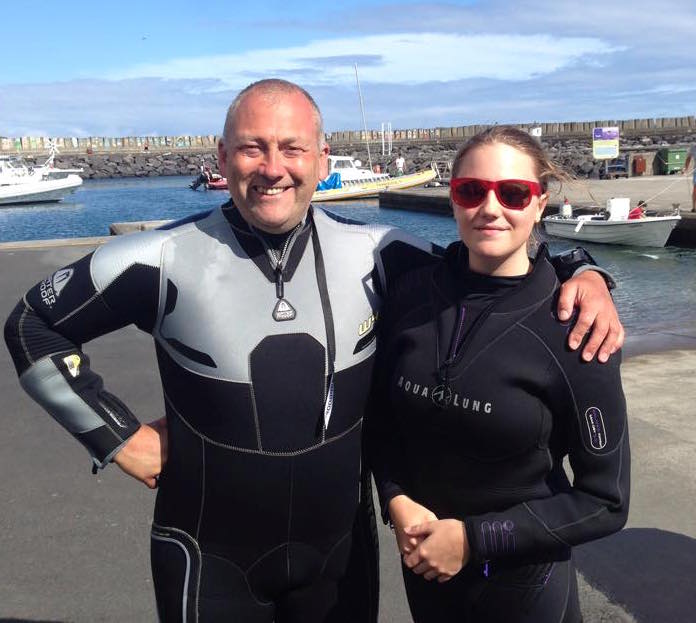 I found my love for diving August 2014 when on a holiday in the Caribbean, after the try dive I wanted to take the Open Water so that I could do more dives. Mum and Dad thought I wouldn't carry on when back in England, but how wrong were they! 
So from the Caribbean sea to Capernwray I knew that scuba diving was for me and so I joined Stellar Divers. Both Hotch and Vic have taken me through my specialities and rescue course but more recently I was lucky enough to go to the Azores to do my 50th dive with Hotch qualifying me for my MSD two days before my 16th birthday. I am now working towards my PADI Instructor qualification.
Alice Ackroyd – PADI Divemaster 
I started diving in 2012 after my partner bought me, as a surprise, a bcd and a wetsuit for Christmas, I got the message! I was taught by Russ Antoniades a Stellar instructor, but in Grimsby and qualified in 2012.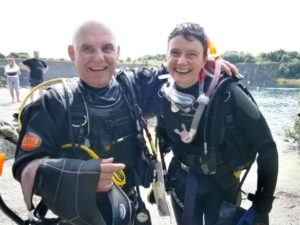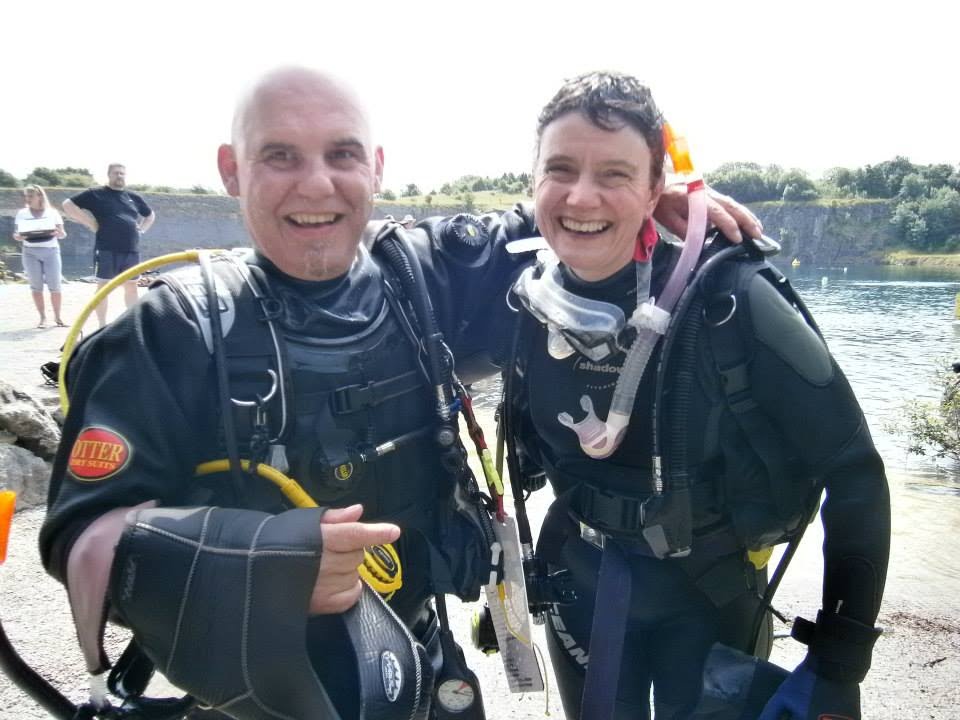 Prior to that I was known as Alice Ackroyd – Snorkeler when I joined Russ and Helen on their diving holidays! I've been very lucky to dive with Helen Taylor as my buddy, a far more experienced diver. We when we went to Thailand in 2014 when I got my Advanced Open Water. I've also dived in Gozo, Menorca, Fuerteventura and Capernwray! I started out as quite a nervous diver but diving with Stellar and being supported by Hotch and Vic has helped me become far more confident and I qualified as a Rescue Diver in 2016! I never thought I'd say I enjoyed diving so much and helping at the club is one of my weekend highlights, well that and playing hockey!
Chrissy Howell – PADI Divemaster 
After a bad tourist experience of diving in my teenage years, I vowed never to dive again. However, I was convinced to give it another try, and after a successful DSD session with Stellar Divers I was hooked.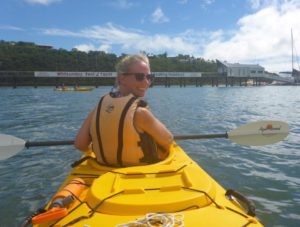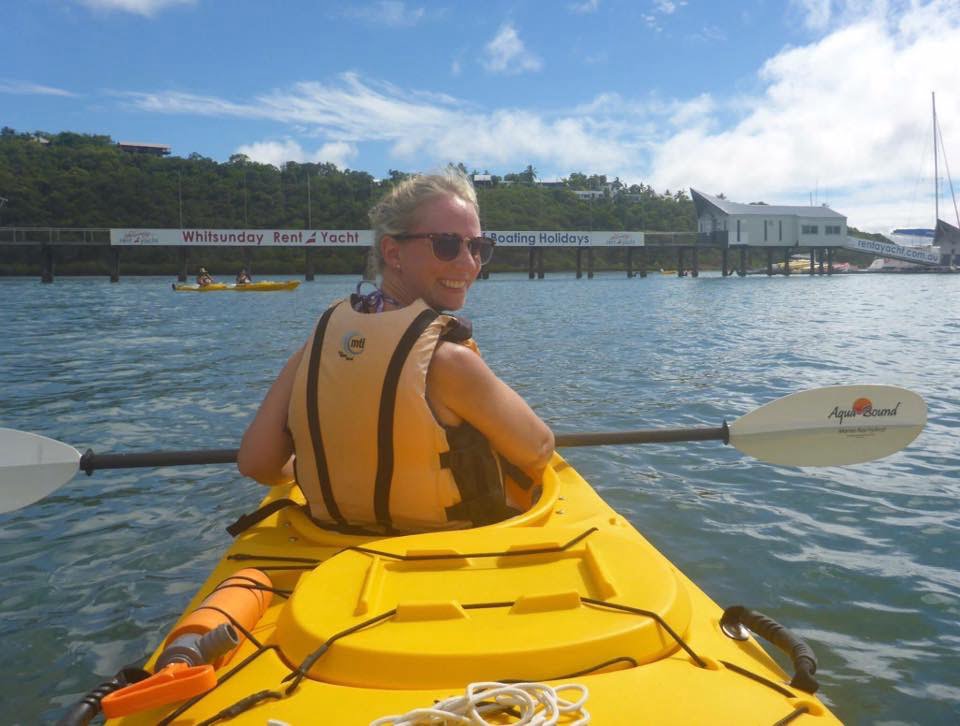 3 years later, with a lot of support and encouragement from Vic and Hotch, I've progressed to PADI Divemaster. Now what comes next 🙂
I'm a big fan of warm water diving – which fits in well with my love for travel and adventure!! Cooler UK Waters though are very interesting!
I especially enjoy looking out for the aquatic critters too.
Colin Skipworth – PADI Divemaster (In Training)
I STARTED DIVING IN 2015 WITH A TRY DIVE (DSD) IN SHARM EL SHIEK IN EGYPT AND DECIDED THAT THIS WAS THE SPORT FOR ME.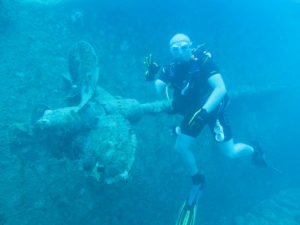 I DISCOVERED STELLAR DIVERS IN LINCOLN AND MET HOTCH AND VIC AND MY JOURNEY BEGAN TO THE UNDERWATER WORLD. I MAINLY DIVE IN THE UK, BUT HAVE DIVED IN EGYPT,LANZAROTE AND MALTA.WITH OVER 100 DIVES LOGGED I HAVE NEVER LOOKED BACK.DIVING FOR ME IS SHEER PLEASURE.THE NATURAL BEAUTY OF THE UNDERWATERWORLD AND DIVERSE MARINE LIFE MAKES EACH DIVE DIFFERENT. I ALSO LIKE WRECK DIVING AND DISCOVERING THE HISTORY OF THEM. I AM NOW DOING MY DIVEMASTER COURSE AND LOOKING FORWARD TO DOING MY ASSISTANT INSTRUCTOR COURSE SO I CAN PASS THESE DIVING SKILLS ON TO OTHER PEOPLE SO THEY CAN APPREICIATE THE UNDERWATERWORLD LIKE I DO. HAPPY DIVING GUYS.
Karl Potter – PADI Rescue Diver, Dive Team Rescue Diver
I started diving after receiving a Discover Scuba Diving (DSD) as a Christmas present in 2015 with Stellar Divers.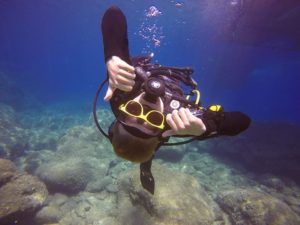 I've progressed since then to qualify as an open water, advanced open water and onto Rescue Diver. As well as these core diver qualifications, I've also successfully completed 5 PADI specialties. As a consequence of all this training and managing to clock over 60 divers I have been awarded the certification of Master Scuba Diver. I now look forward to March 2019 when I can start my Divemaster course with Stellar. My underwater history includes diving in many of the UK's inland dive sites, but the best has to be diving off the coasts of Turkey, Rhodes and recently around the Farne Islands with grey seals. In the future I wish to travel further and deeper to see more marine life and wrecks. Many Thanks to Vic & Hotch at Stellar Divers.