We are constantly striving to give our customers the best training experience possible. One way we can enhance your experience with Stellar Divers is to give you the tools & support that individually suits your busy lifestyles.
Sitting in a classroom to study with an instructor is now an outdated method of knowledge transfer; the world has moved on and with the digital revolution has come many fantastic products that will allow you to learn the theory part of your PADI scuba course at home via a desktop or on the move with your tablet.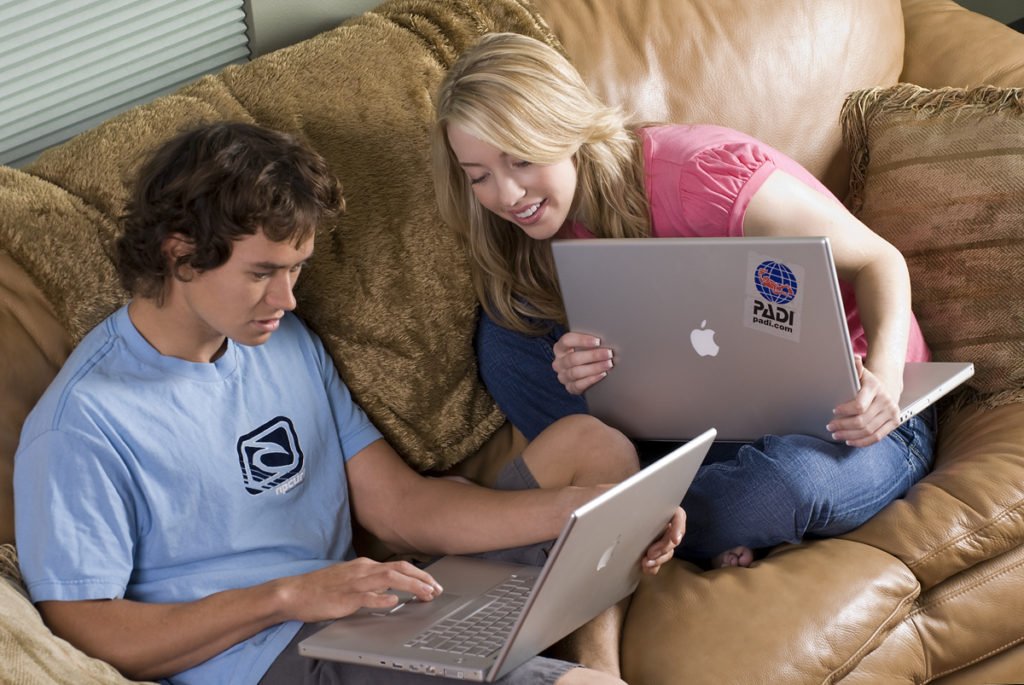 There is no more struggling to attend knowledge development classes or writing endless notes, it's all online & is simplicity itself. Please look at the products we offer and simply click the link then register to begin your eLearning experience; we will contact you when you have started your course to offer assistance & to schedule your dives (if required). We are at the end of the phone or contactable whenever you need us.
Please remember if you have any problems or want more information please Contact the Dive Team.
To view all Stellar Divers PADI Course options & our latest prices please visit our full PADI Course List, we look forward to hearing from you soon.