I cannot begin to count the number of SPECIAL's I will use in the description of this trip!
It literally is the best trip, at the best time of year, to see the MOST amazing pelagic action that the Red Sea can muster plus we will see some famous wrecks along the way.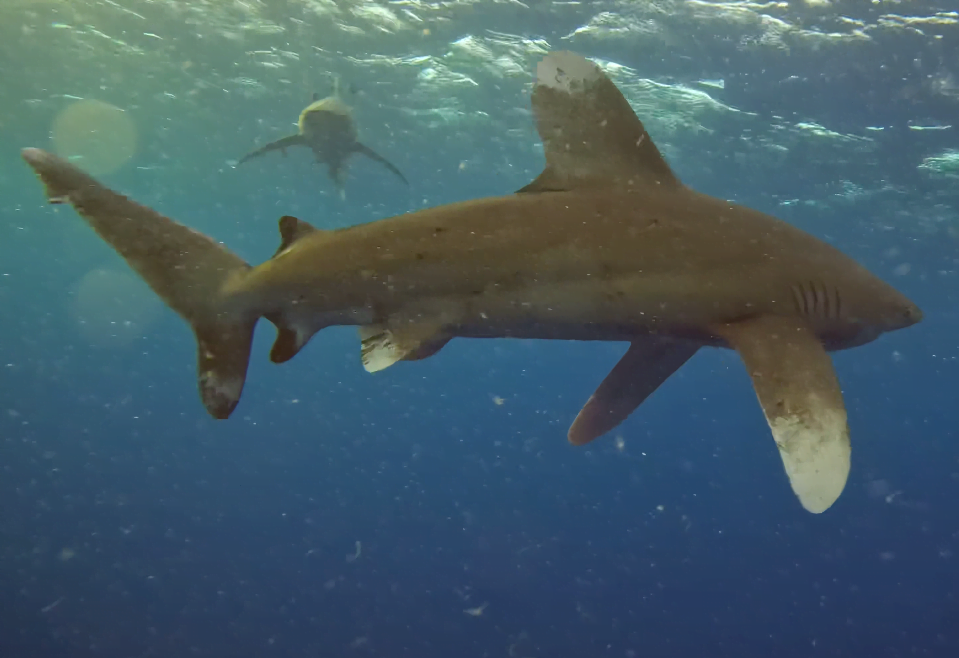 So what can you expect; well we are going to the Red Sea for a full two weeks in the Autumn of 2024, so if you want to come for the first week, the last week or do it all, well…..you absolutely can do as you want!
The Journey is special * can be completely tailored to suit you; the first week departs Hurghada on Saturday 28th September & concludes in Port Ghalib on Saturday 5th October. Week 2 Leaves Port Ghalib on Sunday 6th October going "south south" and concludes in Hurghada on Saturday 12th October.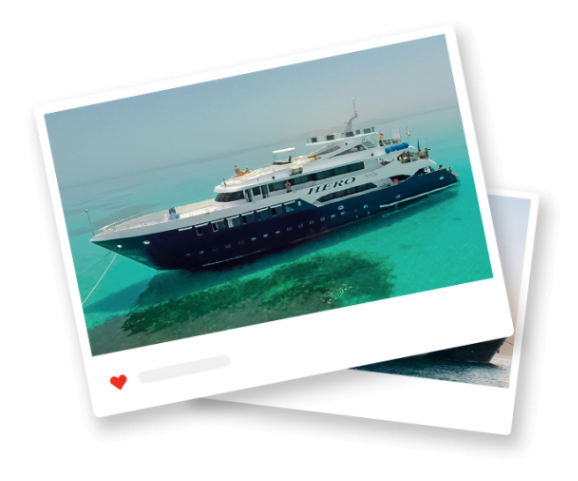 We are doing all of this on MV Hero a favourite of the Red Sea Liveaboard fleet, being only a few years old & recently refurbished she boasts modern stye, spacious rooms comprising 11 twin & 3 double cabins. A beautiful restaurant, lounge area & a stunning dive deck; ever had to step up to get into a rib? You will on Hero, wait and see!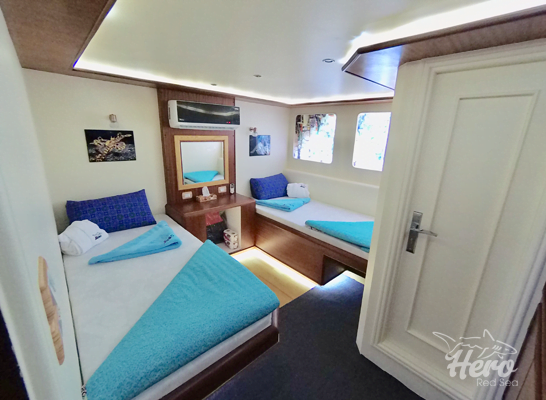 Our great friend Ahmed H will be guiding us and looking after us throughout the trip, as most of you will know he is one of the most experienced and respected dive guides in the red sea so without doubt we are as always in the best of hands.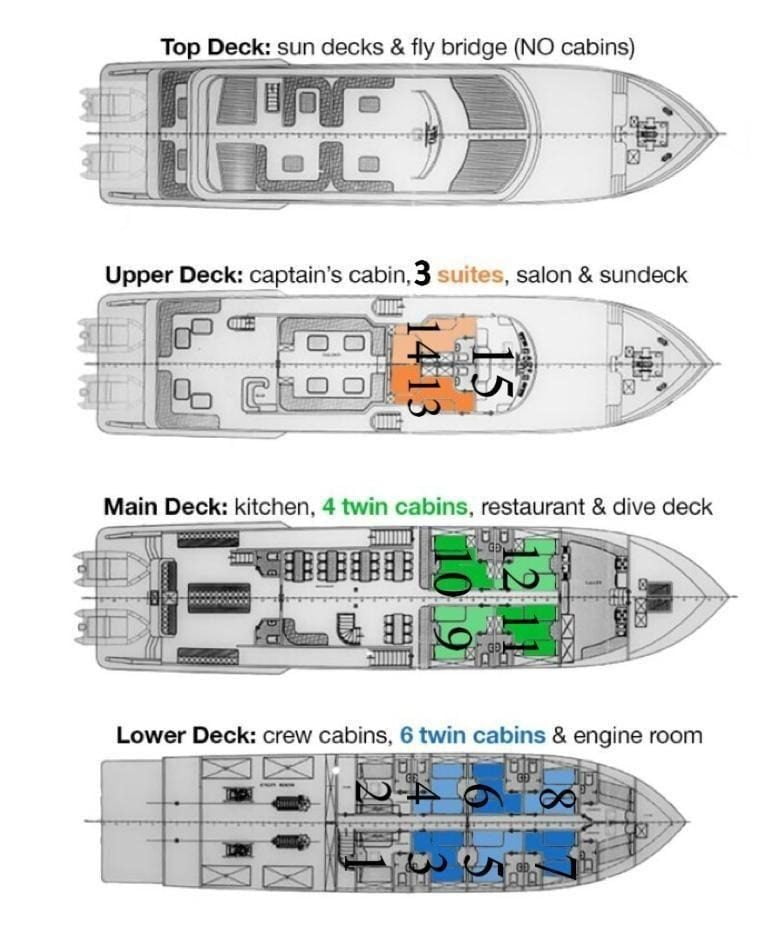 We have negotiated the trip cost to be as low as possible; the fantastic price includes:
Flights from Manchester
23KG hold baggage
Airport Transfers in Egypt
Up to 4 guided dives per day, 42 dives (over two weeks)
Air & Weights
Marine Park Fees (Currently 80 euros per person per week)
Full Board package on Hero including:
3 Fantastic meals per day
Snacks; pizza, crisps & pastry delights
Soft drinks, mixers, tea, coffee & water
One week is a fantastic all in price of £1870, two weeks is £2770, the deposit is £800 per person and a further two payments will follow before the holiday.
Hero is side mount & rebreather friendly, nitrox & 15 litre cylinders are both extras, currently £90 per week for Nitrox (highly recommended) & £45 per week for a 15 litre cylinder, full/part kit hire is available POA.
To give you full security & financial peace of mind we will be using our trusted Travel Agent; Jules from Choice Holidays. Jules will handle the behind the scenes work managing flights and travel security.
Please consider if you need an extra weight/hold baggage, extra leg room (includes 15kg cabin bag & speedy boarding) when booking. Message us for information on current flight extras price.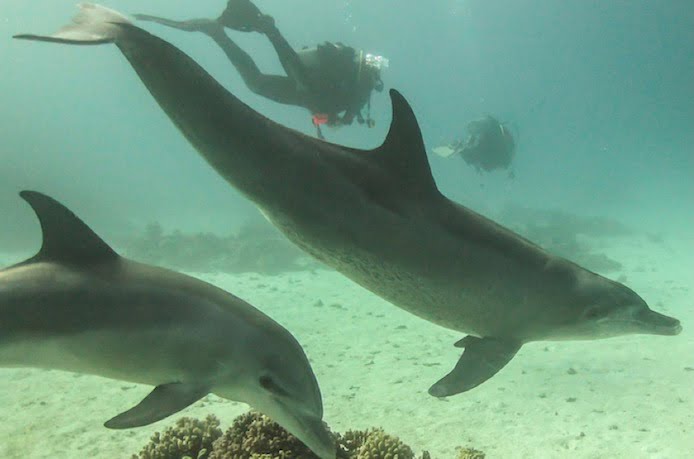 Please see below week one's itinerary:
The itinerary is changeable due to weather conditions & pelagic action.
Day 1 – We will start the week cruising out of Hurghada with a check dive on Shaab El Erg, we will then steam over to the iconic "Wreck Graveyard" Abu Nahas home to the Ghiannis D, Carnatic, Chrisoula K & Kimon M.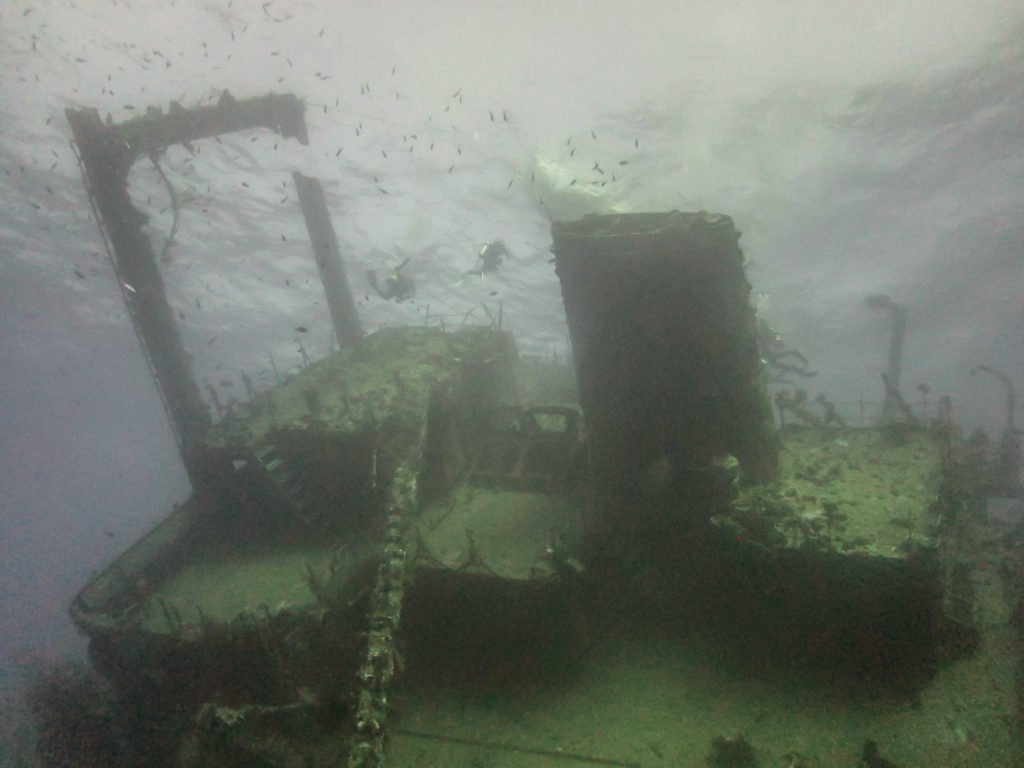 Days 2 – We will spend the start of the second day on Abu Nahas doing two dives before heading off to the iconic wreck of the Barge. We will stay here and do a night dive, George may even make an appearance for us.
Day 3 – You will wake for a fantastic first dive on the Rosalie Moller, we will leave here and head to the iconic SS Thistlegorm, finishing the day with a wreck fest!
Day 4 – We will head south and dive the Salem Express before heading for Safaga & a beautiful dive on Shaab Sheer.
Day 5 – Now this is a treat after a voyage we will awaken for diving on Big Brother one of the most amazing dive sites in the Red Sea. We will dive the SS Numidia & glide over the SS Aida as well as keeping an eye out to the blue for the chance of passing sharks. We will try to get on Small Brother too current dependant.
Day 6 – We will do a morning dive at Elphinstone the "legend" dive of the Red Sea, often teaming with sharks, turtles and fish with life, it really is a dive site to enjoy, many times. we will finish this first amazing itinerary by diving at Marsa Shuna "Turtle Heaven" before making our way down to Port Ghalib.
Day 7 – Those leaving us today will be sadly waved off the boat while we re stock for our next adventure even further down south.
Itinerary Highlights:
SS. Thistlegorm
Probably the most famous of the Red Sea wrecks. The 126.5m English Freighter was bombed by German aviation on 6th October 1941. Today she creates an artificial reef on a sandy bottom at 32m max depth. She is home to an enormous variety of marine life and is especially popular with large schooling fish.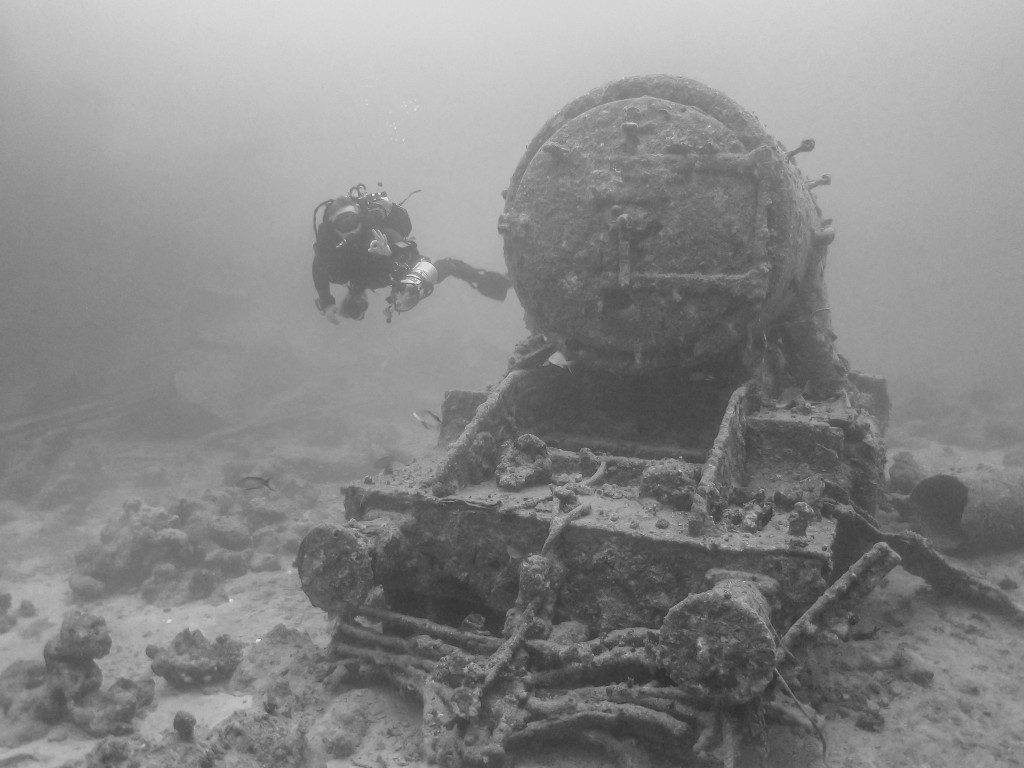 Rosalie Moller
The greenish water on this wreck offers a mystical ambiance rarely found on other Red Sea wrecks. With the main deck at 35m, the superstructure can be explored up to 30m and before you start your ascent.
Abu Nuhas
Also known as the 'Ships Graveyard', this reef is dangerously positioned close to the busy shipping lanes of the Gulf of Suez and has claimed more ships than any other in the area. On the north side are four wrecks laying on a sandy seafloor at the bottom of a steep sloping reef layered with table corals. Wrecks here include the Ghiannis D, Carnatic, Chrisoula K and Kimon M. On the south side is a safe anchorage for liveaboards and two ergs, known as Yellow Fish Reef.
Big Brother
The western side of the island has two impressive wrecks which both lie almost vertical on the side of the reef. The most spectacular is the Numidia, a large cargo steamer which sank in 1901 and now lies on the tip of the island between 10 and 80 metres covered in soft corals and frequented by large pelagics. The smaller wreck of the Aida (sitting between 30 and 65 metres) was a lighthouse authority supply vessel which sank in bad weather in 1957.
Little Brother
Part of the marine park, the Little Brother offers breathtaking underwater scenery with coral covered walls as well as the chance to observe schools of tuna, jack and snappers accompanied by grey reef, silvertip and ocean white-tip sharks and possible manta ray encounters.
Still with me? Well here goes week two, this is a chance for you to dive some of the most stunning scenery there is in the Red Sea, St John's is often called "Photographers Heaven" and deservedly so.
Please see week two's itinerary below:
Day 1 – We start the week steaming out of Port Ghalib with a check dive on Abu Dahab before heading back to dive Elphinstone the "legend" of the Red Sea.
Days 2 – 3 St Johns area, one of the most remarkable parts of the Red Sea we will dive Big Habibi, Big Gotta & the stunning Dangerous Reef, it really isn't but it is a place to find sleeping sharks, it is that good we will do a night dive here.
Day 4 – Furry Shoal; Dolphins!!!! say no more, we will dive Shaab Claudia & the brilliant Small Abu Galawa. We may instead do Daedalus, lets see what the sea delivers!!
Day 5 – Will start with Elphinstone, followed by a small trip to Marsa Shuna.
Day 6 – Today we will steam up to the Salam Express, followed by a stunning dive on Small Jifton followed by Gotta Abu Ramada. We will then start our voyage back to Hurghada.
Day 6 -7 As we end this epic trip we get the chance to have a good last night party and then we say goodbye to our new friends.
Itinerary Highlights:
Daedalus
This huge tear-drop shaped reef rises from the sea bed in the middle of the Red Sea, 80km offshore and more than 300km south of Hurghada. Easily recognised by its zebra-striped lighthouse, this reef offers some of the most amazing dives in the Red Sea. The sheer walls are covered in over-grown hard coral formations and a variety of reef fish. Napoleon wrasse and turtles are often cruising by, but make sure you keep your eyes open in the blue! Daedalus is one of those places where anything can happen… oceanic white tip, grey reef and thresher sharks are often sighted, but Daedalus is most famous for its scalloped hammerhead sharks which can often be seen in large schools out in the blue. The sheer size of this reef means that you can do several dives here and never get bored!
Elphinstone Reef
A Red Sea legend; a finger shaped reef, with north and south plateaus covered in hard and soft corals, unpredictable and exciting this truly is an awesome reef where hammerhead sharks are regularly spotted and oceanic white tip sharks often congregate in large numbers.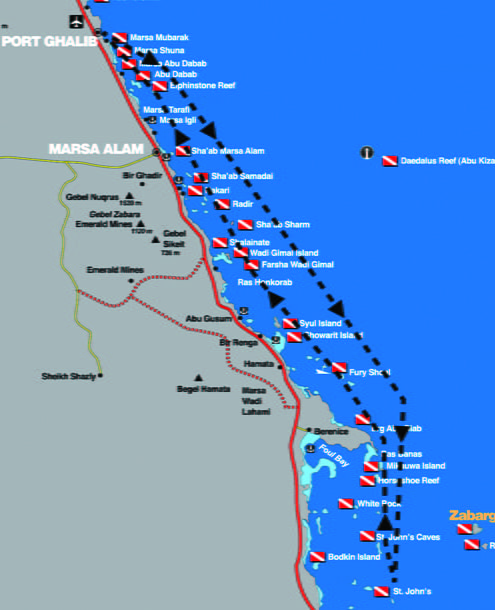 Itinerary Highlights:
Elphinstone Reef
Needs no introduction to divers, offering 2 plateaus, one on the north and the other one on the south. The reef is often visited by scallop hammerheads, and large schools of barracuda and tuna will be visible in the blue. A dive on the southern plateau will offer divers the chance to encounter large trevally, napoleon wrasse and always possible – Oceanic White tip sharks.
St. Johns
Located on the Tropic of Cancer, this chain of reefs boasts stunning dive sites, most of which are very close to each other allowing you to move quickly and easily from one place to another. This adds a lot of variety to your dives; drop-offs, tunnels and stunning hard-coral formations. One of these dives (St Johns Caves or Umm Kharalim) is truly unique and is a photographer's heaven with rays of light filtering through into the beautiful tunnels. The reef formation is not the only thing that will stun you at St Johns; the marine life and colours of the soft corals are some of the best in the Red Sea. With any luck, dolphins or pelagics will join you on your dives and St Johns will forever have a place in your heart.
Ok so how do you get on this epic adventure!? Well either ring the office on 01522 703116 or email trips@stellardivers.co.uk, your place will be secured when the deposit is received.
To do this trip you need to be a PADI Advanced Open Water diver with an Enriched Air speciality. Holding a Deep & Night certification is a bonus but not essential, we will be your support & guides complimenting Ahmed & his team. If you need to gain experience and qualifications before the trip there is loads of time, we will be delighted to assist you with whatever you need. You could always do a course such as Night or Deep on the trip, what a place to get these much sort after qualifications.
It is advisable to take your own kit, you can however hire anything you need as well as bigger cylinders should you need them. This can all be easily arranged.
I'm sure you are bristling with questions so give us a call or call in and see us, get booking, get enjoying!! Thanks Hotch.